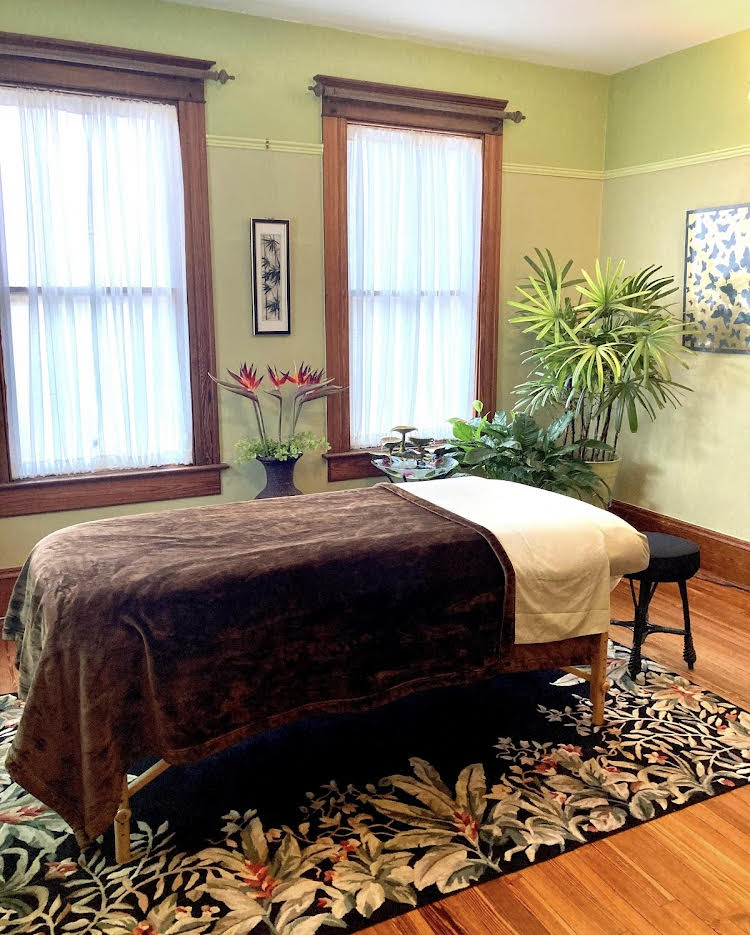 Photo Copyright 2022 Jean Riccio
"I came back floating and with a real sense of peace and inner calm. The best money I've spent in a long time. Thank you for a great session!"
Rena, South Carolina
"Jean, that was the most amazing massage I've had. You are so gifted with healing energy. Thank you sooooo much..."
Simran Singh 11:11 Magazine Publisher, Radio Host & Author
"My distance Intuitive Energy Healing session was incredible! Through relaxation and Jean's calm and loving presence I was able to experience something amazing. I felt a shift and healing in some very deep areas of my soul where I have been stuck, in deep pain and looking for answers for many years.
I physically felt waves of warm healing light and wrote down words I will keep with me forever. Jean is an intuitive soul who can simply walk you to the place where healing can happen. I don't easily trust people and have never done this type of work before but Jean is trustworthy, loving and caring. She is a worthy, insightful soul and can be trusted in her practice.
If you get the chance to experience a distance energy session, it will be just what your soul needs." Anna, Tucson, AZ
"You have helped me to come back into myself, realizing the beauty of my soul that's been buried for awhile! You are a blessing to all who you touch."
Lou, Green Valley, AZ- distance session
"We all have deep emotional issues at some time or another. There are times when I have struggled very deeply with them. Some event or trigger left me feeling overwhelmed. That is when I call Jean.
She is incredible in being there to help me process the feelings with Cranial Sacral therapy and her other well developed skill sets. I find her genuine care and compassion, that is simple and plain, deeply moving. Nothing over the top, just honest presence leaves me feeling at ease and supported.
I have done much of this work in NJ and find it extraordinary and it takes an extraordinary person to do it well. Jean is one of those rare gems. I love her gentle reminders to bring me back into my body when I am stressed out and her lessons on how to stay present to my body/life so that I can be peaceful, aware and happy.
So, I have healed many things. Sometimes it took multiple sessions to transform something I struggled with but Jean always helped me move through it and resolve it. So, very grateful to have her here in this city but I know she would be well worth the trip if I lived outside of it. Thanks Jean, for all you do."
-Margo J
"Jean, I truly appreciated your most amazing massage and healing energy work on my tense and tired body. Beginning with the guided calming and relaxed breathing certainly set the tone for the rest of the session.
I've had many massages in my almost 60 years, in three states, and by far, your gifted hands combined with the presence of your gentle-kind spirit were "magical" and brought healing to both my body and mind. I only wish I could have you here in MN! Thank you, thank you! With deep gratitude."
Dawn, Minnesota
"[I feel] great, like something major shifted, tho I cannot say what. Just grateful for the opening and increased feelings of mindful attention. Thank you for your generous gift."
Vivi, Gulfport
"Jean, Thank you for the energy work. You always make me feel beautiful. This experience really gave me just as the word indicates- ENERGY- with the calmness to feel and accept changes."
Jean Ann, Seattle, WA- distance session
"Jean is so great at what she does! She combines great knowledge of the body with a deep energetic connection to put you in a state of relaxation and peace. I have used her multiple times and would recommend her to anyone considering something that goes above and beyond basic body work."
Chris, St. Petersburg
"I have gone to Jean for massages which are fantastic for body aches and pains, but her true talent is her energy healing which has balanced and shifted my spirit. Thank you for being this part of my incredible journey in life."
Elizabeth, St Petersburg
"Thank you so much for your time and literal "energy." It was very inspiring and it is clear that you have a gift of Spirit working through you. Many blessings!"
Gina, North Port
"All my sessions with Jean have been very different; each one focused on where I am at that moment. What I most appreciate is how intuitive she is- present and connected to where I am each time, physically, emotionally and spiritually.
In the first session, she completely released a knot that was in my shoulder. The most recent session was filled with colors; I was totally in the moment and at peace. Afterwards, I jumped into a new art piece. (I am an artist.)
One thing that is common to all the sessions is a wonderful feeling of bliss. Her work makes me feel so wonderfully connected to this heart place. Joyful and beautiful, like when you are moved by something incredibly beautiful- a full feeling in my heart and chest. It's been with me since the last time we worked together."
Shelley, Canada
"I have suffered from migraines for years and have worked with many methods and doctors to try and fend off the headaches or manage the pain. My goal always being to limit days lost.
A recommendation from my neurologist to call Jean Riccio has given me back my life!
Jean applies many non aggressive methods such as biodynamic cranio sacral therapy, myofascial release, and cupping. I have been able to nearly eliminate pain medicine for headaches as they are rare rather than daily.
My neurologist explained that we need to 'get ahead of the pain.' Jean has helped me to do just that by helping me to eliminate the inflammation around my injured areas with excellent techniques. I am so grateful!"
Sophia, St Pete Beach
"My neurologist suggested bodywork and recommended Jean Riccio. He explained how important taking good care of my body is, especially if my health affects my career.
Jean is the epitome of what every massage therapist should strive to be. I suffered from terrible migraines and muscular pains and after a few short months of regular treatment with her, I'm feeling much better. My headaches have reduced significantly and my back/sciatic pain is easier to manage.
She has immense knowledge and knows many different techniques. I particularly enjoy the myofascial release (deep tissue without the pain!), as well as the cranio-sacral therapy. It's a full mind-body-soul experience that you just have to try to understand.
She truly cares about my health and wellness. I can't recommend her enough! Thanks, Jean!"
Casey, Pinellas Park
See more raves on Google & facebook
Thr!ve Massage & Bodywork llc
Jean Riccio, LMT, MFR, NMT
727-642-2518
hellojeanriccio@gmail.com
MA63040 MM37638