Beyond Reiki-
"Intuitive Energy Healing assists you in reconnecting with your Highest Self- your Spirit. Bodywork and energy work is used to transport you deep within, helping you remember and reconnect with your highest knowing, personal truth, soul purpose. Beyond concepts and words, bathed in stillness, you may become more open to healing.
You may experience healing from generational patterns or past, pre-birth or present life trauma. You may feel clearer and more open to life. You may see colors or visions and sense chakra healing through Reiki and other chakra work. (Chakras are energy centers within, each correlating to themes such as safety/belonging, relationships/creativity, honoring self, love, expression, truth/knowing, and higher consciousness.)
Many people experience a deep peace and stillness. Some have experienced connections with loved ones on the other side. The work may continue for days or weeks in which time you may feel more in the present moment, experience shifts, have meaningful dreams, drop old patterns, receive new insights, ideas or solutions.
This state of Being helps you release that which is no longer needed and embrace a new way of being. Every experience is unique. May you experience Yourself as you truly are- A magnificent Being of Light and Love."
This intuitive work is done within the energy of Ama Deus, the ancient healing energy work of the Guarani people of the Amazon jungle.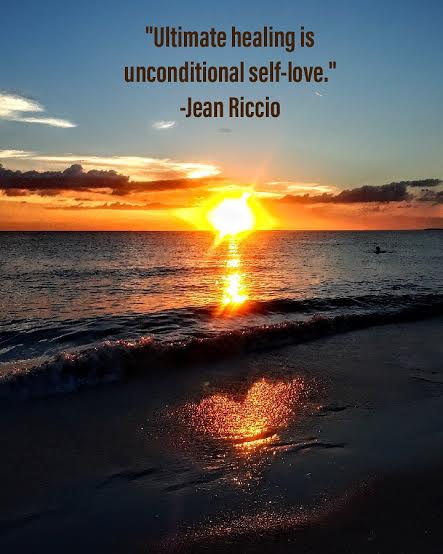 photo copyright 2019 Jean Riccio
It is my honor to help transport you to this place of peace. You are invited to experience it.
You may remain fully clothed. It can be integrated into a massage session or stand alone as an Intuitive Energy Healing session. If you'd like to try it, just ask; I will incorporate it into the last ten minutes of your usual massage session.
Because Intuitive Energy Healing is not bound by space or time, it can be done with the client and practitioner in two different places. I will not be able to incorporate the physical bodywork, but distance sessions can be just as powerful. You can be anywhere on the planet. If you have any questions, please contact me.
Read what clients say about it
3/4 hour $70 (35 min)
1 hour $85 (50 min)
Distance session $85
If you are interested in this work, check out the Events/Classes tab!
IMPORTANT NOTE: Intuitive Energy Healing is not to be used as a substitute for medical treatment. Any person experiencing injury, illness or disease- whether physical, mental or emotional- is urged to seek medical attention.
Thr!ve Massage & Bodywork llc
Jean Riccio, LMT, MFR, NMT
727-642-2518
hellojeanriccio@gmail.com
MA63040 MM37638